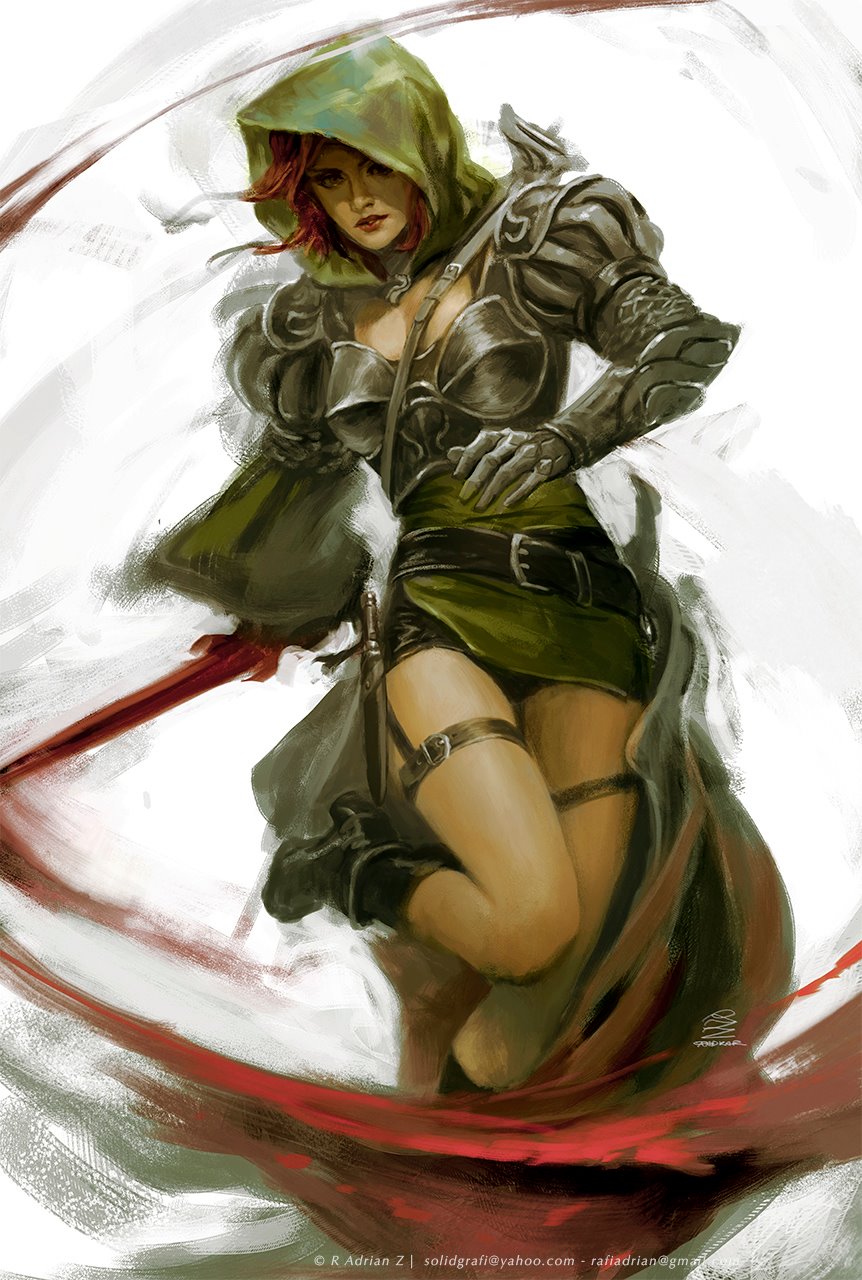 Rose Crimsonswing © R Adrian Z
Lethal Gorgeous © R Adrian Z ~ 2017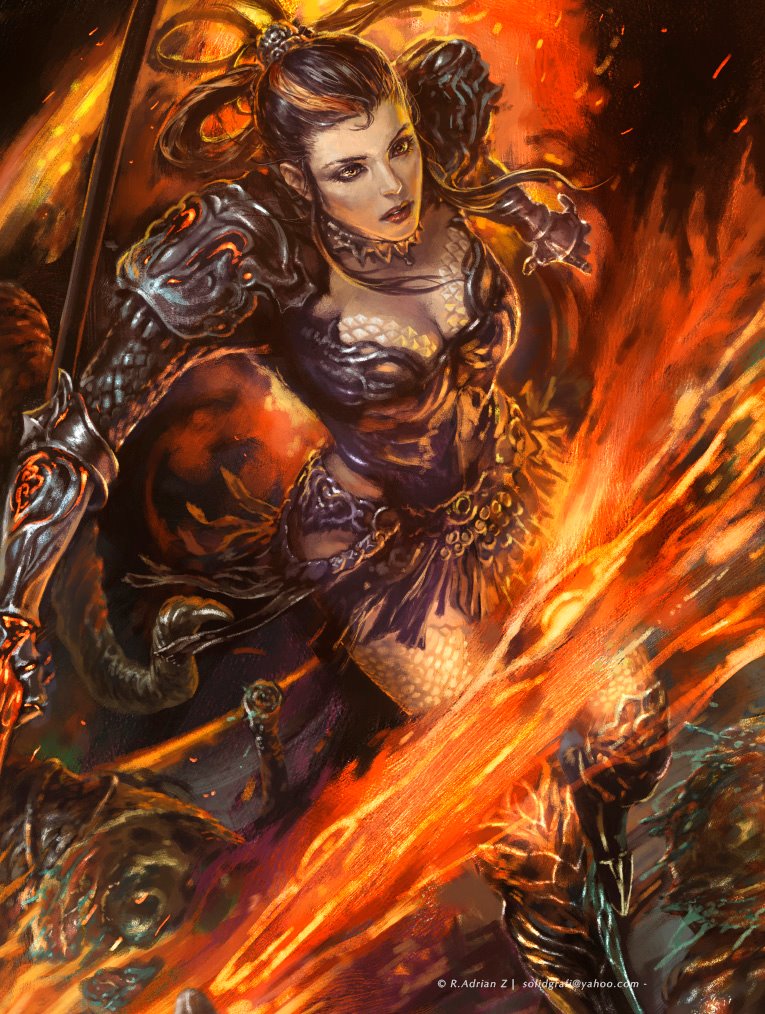 NagaRhayna © R Adrian Z
Nagasandra © R Adrian Z ~ 2012
White Empress I © R Adrian Z ~ 2012
" Aquarius I "
© 2012 rafiadrian.com
Lilianora © rafiadrian.com
' Kaguya Kitsunehime ' ~ tales of the bamboo cutter © rafiadrian.com
'Centarinnes' ~ battle of the centarinnes & devalmets ©rafiadrian.com
Nagasasra
Summoners of Gamarath
"Gamythmirantica II" ~ ©rafiadrian.com
Dungeon delve fate
"Horaccanth"
"BlackWolf"
"Princess Oushra's Heirloom"
"Teeshah" :The work was come up from idea of african wildlife.
Naramantari.
"this rejoice is depicted as a time when the light of sun gives enjoyment to world. Daughter of wise mage farmer from Parimas valley , a place of greenforest and golden ricefields."
Toris Myla the Red Empress.
..she is accompany her husband the Morland Red Emperor.
Moon Priestess
She is the archetypal moon princess, virginal, charm and pure, it's also symbolized by the white rose she holds.
Nalani and Flamingos. Nalani was dreaming can flow with the flamingos and experiencing the migration.
Dalian Neena and the goldenfish.
" .... a day princess showing her true companions, it belongs to Dalian river which been contaminated with destruction, she comes help to replenish the rotten disease cause from inhuman act"